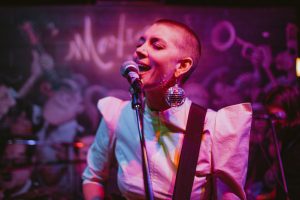 The daughter of Ezra Idlet of the Grammy-nominated Trout Fishing in America, Dana Louise is a new songstress astonishing audiences with her vibrant, melodic vocals, adept finger-picking and cool sound.

During a solo journey to the Azores Islands in 2011, Dana Louise, a visual artist, taught herself to play guitar. She forged the beginnings of her sound, practicing amidst the archipelago's lava rocks and dragon trees. Back in the States, she began singing and songwriting professionally, touring regionally and internationally, and is currently touring her debut album with Trout Records.
Dana brings her vibrant, melodic vocals and finger picking to a body of complex songs. Carrying a contemporary beat, the sound is roots-rooted flung-into-the-future folk. Dana Louise and the Glorious Birds work to leave their audiences glowing with the magic music can bring: genuine human connection.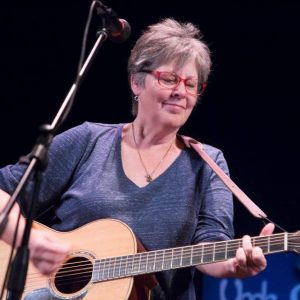 Nancy Beaudette , with musical roots originating in Eastern Ontario, Canada, has been performing locally and internationally for over thirty years. Well-crafted songs framed with poignant vocals and impassioned performance style have caught the attention of music icons, including Grammy winners Kathy Mattea, Jon Vesner & Louisa Branscomb, and hit writers like Kerry Chater & Lynn Gillespie, whom Nancy has had the pleasure of working and writing with. For the latest news please visit Moonlit Pond Records: http://www.moonlitpond.com.
Date/Time
Date(s) - Apr 21, 2018
7:00 pm - 10:00 pm
Location
Thoreau Woods Coffeehouse