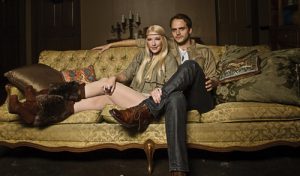 The story of Flagship Romance represents more than just an opportunity to hear two individually talented performers using their abilities to create something bigger than themselves. It is an invitation to witness an actual couple with a shared passion and chemistry, doing what they love with whom they love, with a desire to change the world one song at a time.
Flagship Romance consists of newlywed singers and songwriters Shawn Fisher and Jordyn Jackson. To describe their sound, they have coined the term "Harmonic Alternative Folk." Anchored by Fisher's unique guitar playing, Flagship Romance compositions are centered around and feature the couple's unclassifiable vocal blend.
Flagship Romance has aligned their musical career with the clean water cause via the organization charity: water. In August 2012, Fisher and Jackson founded and organized the Clean Water Music Fest in Florida, to raise funding and awareness for the 800 million people on this planet without access to safe, clean drinking water. Since then, these two troubadours have raised over $125,000; 100% of that money is currently being used for well building and tap-stand projects in Ethiopia, Rwanda, and the Sahel region of Africa.
In today's music market, where more and more avid listeners are clamoring for something honest and real, Flagship Romance plans to take that honesty, chemistry, and "real-ness" to new heights.
For more information, go to http://www.flagshipromance.com/.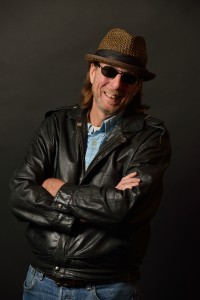 Keith brings a wealth of experience to the stage as well as a variety of styles and genres. From love songs to train songs, Keith's lyrics conjure stories of people, places, and situations that feel both familiar and yet somehow fresh. His instrumental styling's cover the landscape from finger picked ballads to raucous twelve bar blues.
Keith is a singer-songwriter based in Longview, Texas. He travels throughout the United States and just finished recording his second project for national release "Life's an Open Road". Keith is a veteran of over 40 years in the music business.
For more info go to http://www.keithrea.com/
Date/Time
Date(s) - Nov 18, 2017
7:00 pm - 10:00 pm
Location
Thoreau Woods Coffeehouse