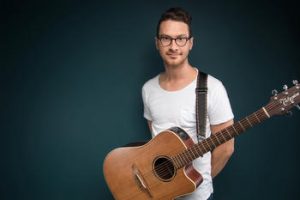 Part virtuoso and part storyteller, you might say that Jacob Johnson does with a guitar what Gene Kelly did with dance. Although his songwriting has won awards and his guitar-playing has put him on stage with Tommy Emmanuel and Phil Keaggy, his ability as an entertainer is what has won fans throughout the southeast. He refers to himself as "a ham that just wants to be on stage" but he's much more than that. Jacob is an amazingly talented guitarist and songwriter which, combined with a bit of a personality, makes for a wildly impressive stage performance.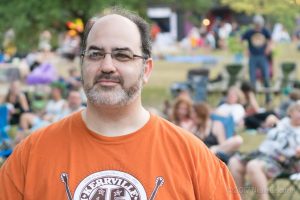 Rabbi Neal Katz has served as the rabbi of Congregation Beth El in Tyler, TX since his ordination from HUC-JIR in 2003.  Originally from Virginia Beach, VA, Neal attended George Mason University in Fairfax, VA where he received his undergraduate degree in political science and did graduate work in counseling. Neal has spent about 2½ years in Israel as a student and working with tour groups.
In Tyler, Neal is involved in many non-profit agencies. He is the immediate past board chair of the Hospice of East Texas and the Samaritan Counseling Center of East Texas.
In addition, Neal serves on the Tyler Area Chamber of Commerce Board, the Art of Peace committee, and he is on the statewide Board of the Texas Freedom Network.
Neal enjoys speaking to many different church and civic groups and is an adjunct teacher at UT Tyler, where he teaches an "Introduction to Judaism" course.
Neal is also a musician, with 4 solo CDs to his name. He has also been involved in numerous other CD projects and musical productions.
Date/Time
Date(s) - Aug 18, 2018
7:00 pm - 10:00 pm
Location
Thoreau Woods Coffeehouse