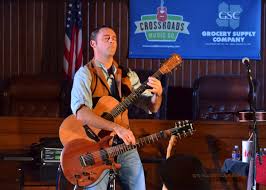 Rhett Butler is the Obsessive-Compulsive Guitarist
In 1987 he received his first guitar for Christmas. As his primary antidote against the pain and fear that he felt through his brother's bouts with cancer, Rhett retreated into the instrument. What blossomed was a fiery work ethic that is reflected in his mastery of multiple styles and his passionate performances.
Rhett was admitted to the prestigious jazz program at the University of North Texas in 1993. Early on, Rhett developed a trademark hammer-on style that allows him to play two guitars at once by fingering each of their fret boards, coaxing filigreed harmonies and shimmering melodies without needing to strum.
Though Rhett is most well known for playing two guitars at once, don't make the mistake of trying to classify him as a gimmick performer. He regularly features five or six different guitars during his performances.
Rhett has performed with Tommy Emmanuel, Larry Carlton, Al DiMeola, Eric Johnson, Joe Satriani, Larry Corryell, Tony Trischka, The California Guitar Trio, Carl Palmer, Andy Timmons and many other legends of instrumental music. He is among the next generation of Texas guitar heroes.
When he is not performing, Rhett is very involved in the fight against cancer. The documentary, "Chasing Miracles", that Rhett made about the life of his brother Ashley, a 28 year brain tumor survivor, was featured in the Dallas International Film Festival in 2011. His book, "The Patient and Caregiver's Guide to Cancer" is an Amazon Best Seller in two categories, oncology and caregiving.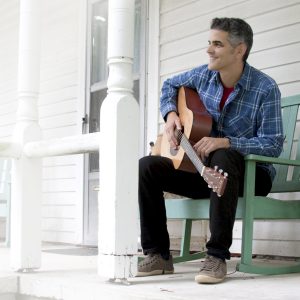 Houston based Jordi Baizan was born into an international and musical family. With his distinctive voice and songwriting, Jordi has the ability to connect with the mind and the heart of the listener. A life of reading, global travel, and multicultural experiences enhance Jordi Baizan's songwriting along with musical influences as varied as Bob Dylan, Neil Young, Jeff Tweedy (of Wilco), and the folk music of the USA, Mexico, Cuba, and Spain. 
Both as a solo artist and as front man and songwriter for his band, QandA, Jordi has experienced growing recognition from audiences on the radio and in some of the best listening room venues in the country. QandA released its third record on January 12, 2016. The first Jordi Baizan solo record will Be released in early 2017. 
Date/Time
Date(s) - Mar 25, 2017
7:00 pm - 10:00 pm
Location
Thoreau Woods Coffeehouse