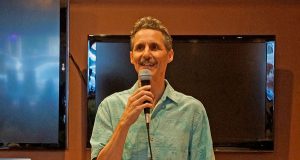 Texas is ground zero for our identity as a nation and our identity as a faith.  Its that simple.  With the Anti-Sanctuary bill now law(SB4) our Hispanic neighbors are in jeopardy for their freedom, safety, and very lives.  With the DACA decision add 124,000 of our Hispanic youth to the bigoted target list.  During abolition and after the Fugitive Slave Act passed many UUs were active in the Underground Railroad.
Protesting, writing letters, resisting, and rallies were not enough.  We are in a parallel historical moment now.  TXUUJM is actively encouraging and equipping congregations to develop and join Sanctuary Networks.  How will your congregation respond?
Rev. Chuck Freeman has been in the ministry since 1977 serving Church of Christ and Unitarian Universalist congregations. He is the founding minister of the Free Souls Church in Round Rock,Texas. Chuck is a founding member of the Texas Unitarian Universalist Justice Ministry and is its Executive Director.
Date/Time
Date(s) - Jan 21, 2018
10:30 am - 11:30 am
Location
Thoreau Woods Unitarian Universalist Church