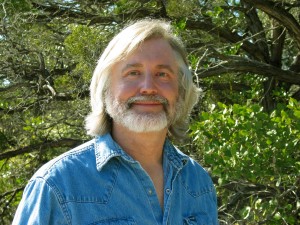 Of the great songwriters of our time, Leonard Cohen was perhaps the most spiritual. He spent five years in a Zen monastery. His songs are cryptic koans, about the contradictions of seeking light, love and justice in a dark and fallen world, while holding onto humor and hope. Songwriter Steve Brooks sings and unravels some of his favorites, while he explores their lessons for surviving the New Dark Age.
Steve Brooks, UU Speaker and Musician
A longtime member of Austin's Wildflower Church, Steve Brooks has performed at more than 35 UU churches around Texas and beyond. Musically, he's known for writing a song-a-week for Jim Hightower's radio show, and for songs that have been recorded by folk and Americana artists like Slaid Cleaves, Albert & Gage, Russell Crowe and more. A master of words as well as music, he was featured on TV's "I've Got a Secret" as six-time World Pun Champion.
Date/Time
Date(s) - Apr 1, 2018
10:30 am - 11:30 am
Location
Thoreau Woods Unitarian Universalist Church