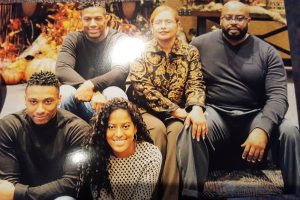 "Trouble in the Land"
Terrible things are happening in our country.  What can we do to help?
Reverend Williams is a Licensed Chemical Dependency Counselor (LCDC), equipped with multiple years of experience in the professional field; He has obtained his Master of Arts degree in Christian Education
(MA/CE), and his Bachelor of Science degree. He was an Adjunct Instructor of the Counseling Program at the LeBlanc Unit of the Texas Department of Criminal Justice through Lamar State College.  He received a Master of Arts degree from Dallas Theological Seminary in Christian. Education in 2014.  He received a Bachelor of Science degree from The College of Biblical Studies in Houston in 2009.
He is currently employed by the Windham School System inside the Texas Department of Criminal Justice, as director of the program working with the special preparations provided for each inmate who is in the process of being released back into "the free world."
Date/Time
Date(s) - Jul 15, 2018
10:30 am - 11:30 am
Location
Thoreau Woods Unitarian Universalist Church