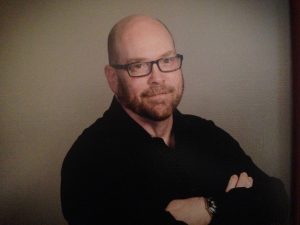 Rev. Adam Robinson
"Back to School Shopping"
Years ago I ran across an article in the Houston Chronicle and saved it for a totally unrelated reason.  The article is about people going to George R Brown Convention Center to get supplies and other things taken care of before school starts. Looking back on it a quotation from it has inspired me.
That quotation:
Phil Snider came with his 5-year-old grandson, Jayden Celentano, for a bit of school orientation.
"We want to get him inspired, so he'll get ideas about what's going to happen," Snider said of the youngster who starts kindergarten this month at Lovett Elementary in southeast Houston.
I'd like to look at the act of getting ready for a new school year and take some inspiration from it for all of us, no matter how old or young a student of life we may be.Ordained in 1992 at his childhood church, Maple Lawn Christian Church (Joliet, IL), Rev. Adam has always tried to be ready to share his ministerial gifts and abilities whenever and wherever they are called for. He has served as both a volunteer and paid minister in both churches and parachurch organizations. From his work with the homeless at the Inner Cities Ministries (Springfield IL) thru his time sharing with you all as a regular speaker in the pulpit at Thoreau Woods UU Church he has been shaped by the progressive revelation and discovery of the Divine he understands as God. He and his dog, Chewbarka (Chewy), enjoy country life at their home at Lakeside Village in rural San Jacinto County, Texas.
Date/Time
Date(s) - Aug 12, 2018
10:30 am - 11:30 am
Location
Thoreau Woods Unitarian Universalist Church