On Sunday, February 3,  2019, the Rev Syeeda Echols will speak on "God's Reverberation of Freedom."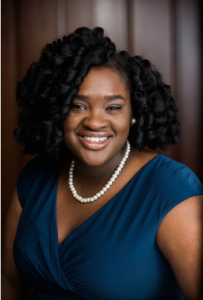 Syeeda Echols is a Resident Chaplain for Baylor University and the Minister of Education at Greater Bosqueville Baptist Church. She is pioneering programs at Baylor as the first female Resident Chaplain in the University Parks Living & Learning Community, leader of the Truett Black Seminarians Association and Founder of the Student Accreditation Team for Diversity & Inclusion for George W. Truett Theological Seminary.

Syeeda has earned a Bachelors of Science in Business Administration, a Bachelors of Arts in Religion & Philosophy specializing in Christian Spiritual Formation, a Masters of Science in Teaching and is currently pursuing a Masters of Divinity in Ministry Leadership from George W. Truett Theological Seminary. In her spare time, Syeeda loves hosting game nights for her friends and sharing meals with her students.
Date/Time
Date(s) - Feb 3, 2019
10:30 am - 11:30 am
Location
Thoreau Woods Unitarian Universalist Church