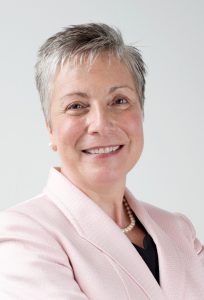 Mankind has struggled with the concept of forgiveness since the beginning of time.  The subject carries with it many beliefs passed down from generation to generation. The misconception about forgiveness that has plagued mankind since Biblical times is, most probably, because we tend to equate the word "forgive" with "condone."  It is this misconception that causes great angst among even the most compassionate and open hearted of us. 
Forgiveness lies at the hearts of both Judaism and Christianity. The Torah, or Old Testament, introduces for the first time, a Forgiving God who is merciful and willing to save. This is sharply contrasted against the punishing pagan gods worshiped by many Israelites during that time.  Although Jesus was a Jew, his teachings on compassion and forgiveness became the foundation of Christianity as we know it today.  Dozens of myths associated with saying "I forgive you" have created, for many of us, a skewed understanding of the value and meaning of forgiveness.  Let's look at a few of these myths and assess – are any based in fact or is it time to let some of them go?
The Reverend Vicki DellaSperanza is an ordained Interfaith, Interspiritual Minister and Certified Grief Recovery Specialist. She is a Reiki Master, sound healer and spiritual counselor. For 25 years she was a successful fundraising and marketing executive for not-for-profit organizations that served those who were disenfranchised by society. The experience and insight of seeing up close and personal the many unmet needs in our society called Reverend Vicki to take a leap of faith during the second half of life. She left her lifelong career, enrolled in One Spirit Interfaith Seminary in New York City, studied to become a Certified Grief Recovery Specialist and set out on a new path. Ordained in 2017, Reverend Vicki is fueled by being in service. She works in private practice as a Grief Recovery Specialist and Spiritual Counselor, is the co-founder of Let Your Light Shine Ministries which serves those who are incarcerated and their families, and serves as chairperson of the Huntsville Chapter of the Texas Inmate Families Association.  
Date/Time
Date(s) - Apr 7, 2019
10:30 am - 11:30 am
Location
Thoreau Woods Unitarian Universalist Church