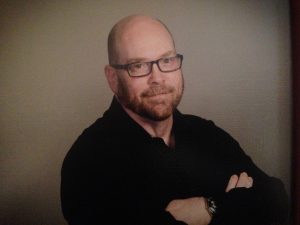 In some Jewish traditions even to this day there is a belief that the soul lingers with the body of the deceased for several days. Depending on the belief it can be anywhere from 3-12 days.
As we approach Easter for some Christians it is important that Jesus arose from the dead because they need him to be the Lord of even death itself. For me I like the story of the resurrection because it reminds me that it is never too late for me to experience a resurrection of my own.
No matter the despair, there can be a resurrection. No matter how resigned to the current circumstances one may be, there can be a resurrection. No matter the fear that may grip the soul, there can be a resurrection. No matter how unaware of the need I may be, there can be a resurrection.  No matter the doubt, there can be a resurrection. No matter what one's life may look like, if we are open and ready for it, there can be a resurrection.
I will be with you on Palm Sunday for many the beginning of Holy Week.  Holy Week remembers the last week of Jesus' life.  He must have known.  We are given hints in the Gospel narratives that he knew death waited at the end of his last week he spent in Jerusalem. But the stories all end with a resurrection too.
No matter how far down the journey of our lives we may have come as long as our souls still cling to our bodies it's never too late for a resurrection.
Ordained in 1992 at his childhood church, Maple Lawn Christian Church (Joliet, IL), Rev. Adam has always tried to be ready to share his ministerial gifts and abilities whenever and wherever they are called for. He has served as both a volunteer and paid minister in both churches and parachurch organizations. From his work with the homeless at the Inner Cities Ministries (Springfield IL) thru his time sharing with you all as a regular speaker in the pulpit at Thoreau Woods UU Church he has been shaped by the progressive revelation and discovery of the Divine he understands as God. He and his dog, Chewbarka (Chewy), enjoy country life at their home at Lakeside Village in rural San Jacinto County, Texas.
Date/Time
Date(s) - Apr 14, 2019
10:30 am - 11:30 am
Location
Thoreau Woods Unitarian Universalist Church