On Sunday, ​June 9, 2019, Beth Williamson  will speak on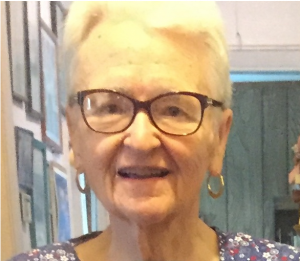 "What Would You Like for this Church?"
Beth will discuss some things the church could do and some things we must do.
Unlike many Unitarian Universalists, Beth is a native Texan and was brought up as a Southern Baptist. She and her husband Stuart both graduated from Baylor University and he at the time planned to be a Baptist preacher. When they met again, both had become Unitarian Universalists.
Stuart had done his ministerial internship at First UU Church in Austin, where they were married in 1982. That same year, Beth was elected president of the Southwest District of the Unitarian Universalist Association. They attended Northwoods UU Church in the Woodlands when she taught English in high school there, and along with Anne and Kelley Sigler, they founded this church, Thoreau Woods UU Church, in 1983. She now travels to San Miguel de Allende, Guanajuato, Mexico, twice each year and you are invited to go with her and visit the Unitarian Universalist Fellowship of San Miguel.
Date/Time
Date(s) - Jun 9, 2019
10:30 am - 11:30 am
Location
Thoreau Woods Unitarian Universalist Church