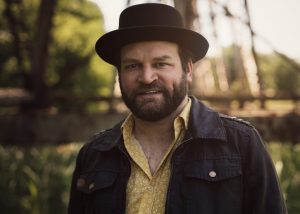 Clint will speak on how we need to restore and maintain our civility in dialogue with each other in our pluralistic American society. For this to happen, Truth and Love must go hand-in-hand in our interactions with each other. Truth requires a posture of humility and recognition that what we see as our truth may be limited by our perspective, our biases, and our biography – what professor Donna Haraway calls our "situated knowledge." For us to effectively share our truth and honestly and respectfully listen to the truth of others with an open mind and open heart, the principle and element of Love is essential. Love is a word that can be used and understood in many different contexts, and it certainly can be misused. But postured properly, love can exist in all our dialogue and interaction, regardless of our agreement or disagreement with another's opinions.
Alphin attended UNC Chapel Hill and got a business degree, only to realize that he had no passion for most business jobs. He hoped he might have more interest in music business, so he got a second degree in recording and production at Appalachian State University. Upon graduating in 2003, he moved to Nashville, where he started an internship at what was then called Emerald Studios. "It was simultaneously fascinating and intimidating", he explained. "What I realized was that you have to pay just as many dues as a recording engineer in order to get anywhere, and I decided that if I was going to pay my dues, I wanted to pay them as a performer and work towards what I'd really wanted to do all along." Alphin finally allowed himself to fully pursue his passion and began writing and recording music.
Life lessons from his grandparents have surely found their way into Alphin's marrow, as he tours the country, bringing with him his hard-hitting songwriting and timeless guitar picking. For Alphin, chasing a dream has led to the release of four fulllength albums, earning a spot as a finalist in the Kerrville New Folk competition twice, being named a Falcon Ridge Folk Festival Emerging Artist, and winning the Telluride Troubadour contest at the 2017 Telluride Bluegrass Festival. He was also the runner-up for the singer-songwriter award at the 2018 Fresh Grass Festival in Massachusetts.
One of his proudest moments to date has been performing as a finalist at the Chris Austin Songwriting Contest at Merlefest. "My parents go to Merlefest every year, so for them to see me up there really doing what I loved was something very special." With Straight to the Marrow, Alphin's songwriting moves beneath the skin to the deeper beauties and sorrows of life, and is sure to move listeners to the bone.
Date/Time
Date(s) - Jun 16, 2019 until Jun 16 2019
10:30 am - 11:30 am
Location
Thoreau Woods Unitarian Universalist Church