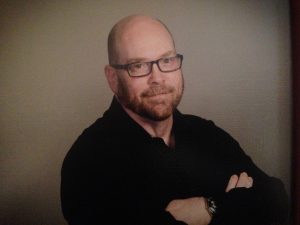 I recently discovered on Amazon Prime Video one of my favorite science fiction television series of all time, Babylon 5. It is generally about the space station named Babylon 5 and a whole cast of characters that give it life. One of those characters is  an alien ambassador named Delenn. In an episode early on in the second season called "A Distant Star" Delenn says, "The molecules of your body are the same molecules that make this space station and the nebula outside, that burn inside the stars themselves. We are star-stuff. We are the Universe, made manifest, trying to figure itself out. And, as we have both learned, sometimes the Universe needs a change of perspective.
That fictional quotation reminds me of others from Carl Sagan. And Carl Sagan quotations remind me of Walt Whitman. And that leads me to even still others. Soon I am on a journey of wonder and awe as I (as truly as my finite knowledge and understanding can) contemplate what it might mean to me to be beautifully and wonderfully wrought of the same tiny atomic building blocks as the stars, and indeed the whole universe.
Ordained in 1992 at his childhood church, Maple Lawn Christian Church (Joliet, IL), Rev. Adam has always tried to be ready to share his ministerial gifts and abilities whenever and wherever they are called for. He has served as both a volunteer and paid minister in both churches and parachurch organizations. From his work with the homeless at the Inner Cities Ministries (Springfield IL) thru his time sharing with you all as a regular speaker in the pulpit at Thoreau Woods UU Church he has been shaped by the progressive revelation and discovery of the Divine he understands as God. He and his dog, Chewbarka (Chewy), enjoy country life at their home at Lakeside Village in rural San Jacinto County, Texas.
Date/Time
Date(s) - Jul 14, 2019
10:30 am - 11:30 am
Location
Thoreau Woods Unitarian Universalist Church