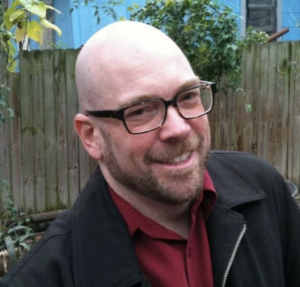 "Water Communion"
It will once more be my privilege to to be with you on the day set aside for your Water Communion.I always think that at the beginning of your church year it is a beautiful way to celebrate that coming together. In a very tangible way Water Communion demonstrates what happens when when we gather together to be church. Water also, I believe, holds for us a larger grander vision of the transformation that can be when we come together and allow our lives to mingle and to meld. We will explore some of the mystery and magic in the mingling of the waters
I am sure you will be reminded but if you have gathered water from any of your travels this summer, bring it. If you didn't go anywhere bring water from your home or the lake or a pond or a puddle. You can bring water symbolic of somewhere but not really from there as well. And don't worry, if you forget your water there is always some extra for those who need.
I look forward to sharing this special annual celebration with you all.
Ordained in 1992 at his childhood church, Maple Lawn Christian Church (Joliet, IL), Rev. Adam has always tried to be ready to share his ministerial gifts and abilities whenever and wherever they are called for. He has served as both a volunteer and paid minister in both churches and parachurch organizations. From his work with the homeless at the Inner Cities Ministries (Springfield IL) thru his time sharing with you all as a regular speaker in the pulpit at Thoreau Woods UU Church he has been shaped by the progressive revelation and discovery of the Divine he understands as God. He and his dog, Chewbarka (Chewy), enjoy country life at their home at Lakeside Village in rural San Jacinto County, Texas.
Date/Time
Date(s) - Sep 8, 2019 until Sep 8 2019
10:30 am - 11:30 am
Location
Thoreau Woods Unitarian Universalist Church