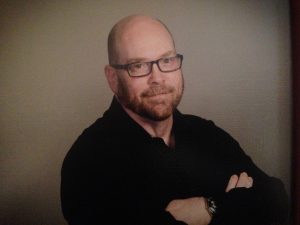 One of my favorite songs to listen to is Shirley Bassey singing "This is My Life". The second verse of the song says:
Sometime when I feel afraid, I think of what a mess I've made
Of my life Crying over my mistakes, forgetting all the breaks I've had In my life
I was put on earth to be, a part of this great world is me
And my life
Guess I'll just add up the score, and count the things I'm grateful for
In my life
This Is my life
​​​​​​​Some numbers have started to come to my mind and occupy it these days. I moved up to this area from Houston 5 years ago. I have lived in Texas now for 18 years. I have been ordained now for 27 years. But the source of these numbers, the big one bringing all of this to mind is that on December 11th I will turn 50 years old. Don't get me wrong I am not thinking I am getting old. 50 doesn't fill me with any particular dread or bad feelings.  It is just a significant number.
A few months ago while I was with you we looked at evangelism.  The main theme was that we should be able to spontaneously tell our own Gospel, our personal Good News, to people. Part of that preparedness to share our Good News is knowing our story.
I'd like to take our time together to share with you all some of the things I have been thinking about as these different numbers have come to mind.
Ordained in 1992 at his childhood church, Maple Lawn Christian Church (Joliet, IL), Rev. Adam has always tried to be ready to share his ministerial gifts and abilities whenever and wherever they are called for. He has served as both a volunteer and paid minister in both churches and parachurch organizations. From his work with the homeless at the Inner Cities Ministries (Springfield IL) thru his time sharing with you all as a regular speaker in the pulpit at Thoreau Woods UU Church he has been shaped by the progressive revelation and discovery of the Divine he understands as God. He and his dog, Chewbarka (Chewy), enjoy country life at their home at Lakeside Village in rural San Jacinto County, Texas.
Date/Time
Date(s) - Nov 10, 2019
10:30 am - 11:30 am
Location
Thoreau Woods Unitarian Universalist Church