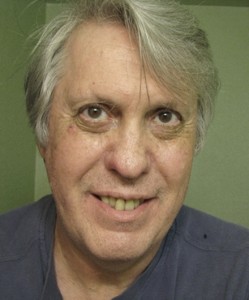 "When Did I Become Irrelevant?:  How Seniors can reinvent their lives; a practical and spiritual solution"
This talk, given by Bob Pryor will introduce methods which will enable us to continue to thrive and contribute in our society as we become senior citizens. Regrettably, as we age, due to many factors, many of us feel that we are no longer "relevant" in our families, our careers, and society as a whole. The resulting feelings of loss of self worth, depression, and helplessness, are detrimental to the individual, and our entire society in terms of lost experience and wisdom.Bob will illustrate how our country deals with an aging population verses how some of the other world's civilizations deal with theirs. We will also discuss the emotional factors that come into play as we go through this process of life change and how through creativity and faith, re-invent ourselves to reach personal goals, elevate our state of happiness, and produce a feeling of being wanted and needed in our modern world.
In addition to the presentation, Bob will perform original live music to enhance this important topic. Come join us for this informative and stimulating discussion, which will give you a fresh perspective on how you can make your senior years the best part of your life!Bob Pryor has been involved in music, production, Leadership training, and public speaking for over 45 years. Bob is a true multi-tasker, and is involved in many concurrent projects.He has developed an organization called "Healing the World Fellowship," which will create an online community of healing and bonding, through workshops, music, discussions, and special events. Spiritual Leaders from many religious disciplines will contribute their works to truly give this fellowship a universal content, and provide ease and flexibility to incorporate spirituality in your life at any time through its website. In addition to being an ordained Minister for Universal Life, Bob is a published writer, penning many timely articles and essays on various subjects, for a local spiritual magazine in the Houston area and other outlets. He also is frequently the guest speaker at a variety of spiritual organizations speaking on a wide range of topics. He is also a Leadership consultant giving seminars to organizations to work with them in developing their management infrastructure.
On the musical side, you will often find Bob performing at local coffeehouses, spiritual organizations, and similar venues;anywhere that his musical messages can make a positive difference. At last count, Bob has written over 500 original tunes and has released four songbooks. In 2003, Bob released his first CD, "Throwback – the Beginning," and two years later released a mini CD "Reflections in Time," as a memorial to his late parents. His third individual CD, "The Dream Was Love" was released in July of 2006. He then released a CD with his band "Significant Others" called "My Spirit Came Alive," in December of 2010, which consists entirely of spiritual and inspiration music that Bob has written. Over the last few years, Bob has released dozens of singles which eventually will be combined in a compilation CD.For Bob, creativity and spirituality is life. It represents gifts that were given to him, and is his way of "giving back" and improving others lives. Come hear Bob's music, experience his writings and sermons, and share his positive way of looking at the world.
Date/Time
Date(s) - Apr 30, 2017
10:30 am - 11:30 am
Location
Thoreau Woods Unitarian Universalist Church