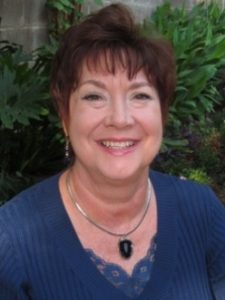 Starting out as just a dream, the Hospitality House was founded through determination–determination to make a difference and solve an ever-growing problem that was bigger than just one man. Our founding took an army, and unlike the old idiom, "Rome wasn't built in a day," the Hospitality House was. Beginning early on May 23, 1986 and ending exactly twenty-four hours later on the 24th, the Hospitality House facility was erected, becoming the first House of its kind in Texas and the second within the whole United States.
Just two blocks away from the red brick prison known as the "Walls," an army of 270 volunteers raised walls of their own that day. Walls to let in, instead of keep in. Three months later on August 16th, the House officially opened its doors and began providing warm beds, clean bathrooms, and well stocked kitchen facilities to all families in need during their endeavors to visit their imprisoned loved ones.
Debra McCammon is the executive director of the Hospitality House in Huntsville.  She has held this position since November, 2009. Debra holds a BA degree from Howard Payne University in Religious Education and is a certified chaplain with the state of Texas. She and her family have been supportive of the Hospitality House and it's ministry since 1989. She is passionate about helping the hurting families of the incarcerated.
For over 25 years as a pastor's wife, Debra involved herself in various forms of mission work both in Texas and around the world. She has trained hundreds of volunteers, written missions curriculum, led overseas mission teams and coordinated large fundraising and training events.
Debra's pride and joy are her two beautiful daughters and grandchildren: Kelly, a medical doctor in Norway, and Amanda, a college art professor for Panola College in Carthage, Texas; a granddaughter and 2 grandsons. Her husband of 40 years, Joe, is now a special education teacher in Huntsville where he also serves as chaplain at the Hospitality House.
Date/Time
Date(s) - Nov 5, 2017
10:30 am - 11:30 am
Location
Thoreau Woods Unitarian Universalist Church