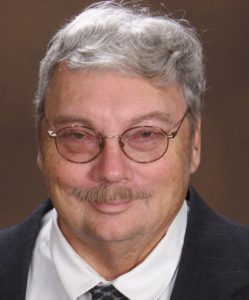 Mass shootings of innocent people have become the norm in the news today, but history is littered with incidents where innocent people have been unjustly treated and often murdered.
An early attempt to explain why bad things happen is the book of Job.  In 1958 a popular play by Archibald MacLeish titled "J. B." was released which the speaker  saw when a graduate student at the university.  The play attempted to put the story in a modern setting for its time, namely the 50's at the height of the cold war.   Mr. Stephenson has decided to revisit the book and update it by writing a new version titled "Job, The 21st Century Version," which adds recent scientific discoveries to attempt to answer the eternal question of why bad things happen.
Ralph L. Stephenson, BS, MS, PE, is a professional environmentalist who is retired from his former position as the Environmental Manager of a multi-billion dollar engineering and construction company with worldwide operations and projects.
He is an avid collector of Judiaca, especially coins of the Second Temple era (about 450 BCE to 77 ACE), and is a student of the Bible and Biblical History.   He has a working knowledge of Hebrew and is also a member of Beth Shalom Congregation in the Woodlands
Date/Time
Date(s) - Dec 3, 2017
10:30 am - 11:30 am
Location
Thoreau Woods Unitarian Universalist Church