Rj Cowdery is a Columbus, Ohio based artist who has solidified her place as a standout of the next generation of performing songwriters.
Though she wrote her first songs as a teenager, Cowdery took a circuitous path to becoming a full-time artist. She experienced exciting creative breakthroughs followed by distractions and obligations that took her away from her lifelong dream of being a professional singer/songwriter. But it has all paid off in recent years.
Cowdery's past few years on the folk festival trail have been nothing short of extraordinary. She has received major accolades at some of the most prestigious festivals in the U.S., including wins at the 2007 Mountain Stage NewSong, 2008 Kerrville New Folk, and 2008 Falcon Ridge Emerging Artist competitions. Most recently, she won the Dave Carter Memorial Songwriting Contest at the Sisters Folk Festival in Oregon.
Her most recent release In This Light has been met with rave reviews from critics, fans, and her fellow artists.
"The tone of her voice, the clarity of her guitar and spot on emotive lyrics plumb the depths of human hope and struggle." -Joe Crookston
"A shot-gun seat on a ride of the heart." -Billy Crockett
"In This Light" featured in Sing Out! Magazine.
"In This Light" selected by Lufthansa Airlines for Inflight program airplay.
Look for 2 new recordings in 2015. An album of original material and a cover disc of friends and heroes!
Folk Alliance International Toronto, Memphis – Official Showcase Artist
Kerrville Folk Festival Artist
Sisters Folk Festival Artist and Americana Song Academy Instructor
NOTABLE VENUES
30A Songwriter Festival, Seaside, FL
Anderson Fair, Houston, TX
The Ark, Ann Arbor, MI
Blue Bird Cafe, Nashville, TN
Blue Rock Artist Ranch, Wimberley, TX
Kerrville Folk Festival, Kerrville, TX
Me&Thee Coffeehouse Series, Marblehead, MA, Rocky Mountain Folks Fest, Lyons, CO
Sisters Folk Festival, Sisters OR
Six String Concerts, Columbus, OH
Snowbird Music Festival- IAMA, Salt Lake City, UT
Uncle Calvin's Coffeehouse, Dallas, TX
Wildflower! Music and Arts Festival, Richardson, TX
Woodstock Folk Festival, Woodstock ILz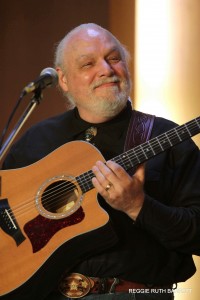 Performing songwriter Gary Paul spins enchanting original narrative story songs marked by photographic detail, an actor's character insight and the craft of a storyteller, expressed in poetic lyrics and set to subtle finger style guitar work.  His rich history & broad musical journey fill his songs with life. Winner of the 2006 Xtreme Folk Scene's Song Contest & three-time Nominee for New Mexico Music Awards, 2014-2015, his repertoire is an American travelogue, both geographically and in terms of musical styles.  He also holds a Bachelor's degree in Psychology and Masters degrees in both Public Administration and Computer Science.  His 30 years experience in civil service in the health care field, starting as a ward aid working with the developmentally disabled, have been an important part of his life's work and greatly informs his presentations.
Date/Time
Date(s) - Sep 19, 2015
7:00 pm - 10:00 pm
Location
Thoreau Woods Unitarian Universalist Church