5-5:45 John Toland Trio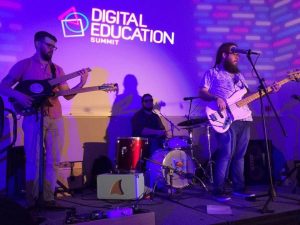 East Texas native, John Toland is a singer, songwriter and multi-instrumentalist whose style bends genres between Southern Rock, Soul, Funk and Blues. His soulful voice combined with driving rhythms, powerful melodies and passionate lyrics form a sound and experience unique to this young artist. After many years of touring/performing with various acts and co-fronting the Southern Rock band "The Burdens" with his friend and fellow musician Justin Fulcher, John took the step to form his own project and further his career with the release of his debut EP "John Toland (Feat. The Burdens)" which features the single "All I Got." With the help of his friend and fellow former member of "The Burdens" Derek Ely, John has attempted to blaze a new trail in the ever changing landscape of the modern music industry. The guitar stylings of Ely have shaped the unique sound into something strange, wonderful and new. His combination of slide, b-bender and jazz chord voicing has help to set the duo apart from the pack and create an experience all its own from small, intimate acoustic shows to energetic, funky full band shows! John hopes to continue to help create and be a part of the grass roots movement to defy current convention and the status quo to bring good, honest, heartfelt music to the people who are starving to hear it.
6-6:45 Jordi Baizan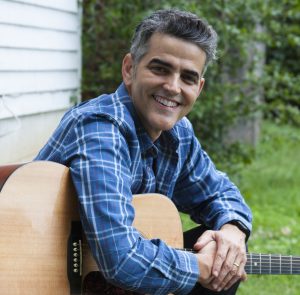 Based in Houston, Jordi was born into an international and musical family. With his distinctive voice and songwriting, Jordi has the ability to connect with the mind and the heart of the listener. A life of reading, global travel, and multicultural experiences enhance Jordi Baizan's songwriting along with musical influences as varied as Bob Dylan, Neil Young, Jeff Tweedy (of Wilco), and the folk music of the USA, Mexico, Cuba, and Spain. Both as a solo artist and as front man and songwriter for his band, QandA, Jordi has experienced growing recognition from audiences on the radio and in some of the best listening room venues in the country. QandA released its third record on January 12, 2016. The first Jordi Baizan solo record will Be released in early 2017.
7-8:45 TJ George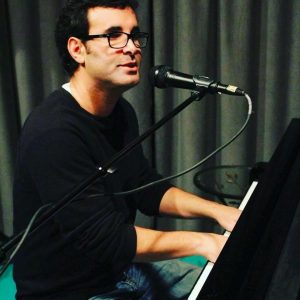 TJ is an award winning songwriter that has written for television and movie. He has written with multiple top ten hit makers. He has multiple solo CDs, Melodic Groove,  Abilene and Fragmented Soul: Volume 1, respectively. TJ also has a CD which is a shared effort with fellow songwriter, Jasey Schnaars, titled TJC-One. His newest solo release, titled Fragmented Soul: Volume 1 is for sale via digital download.
TJ's influences are a fusion of Pop, R&B, Folk and Blue-Eyed Soul to create what he calls Melodic Groove. He performs nationally and is taking his brand of Melodic Groove to an unlimited audience. TJ recently performed for the nationally distributed 'Songs at the Center' on PBS and also effectively delivered a Tedx which weaved music and a personal story that connected with folks universally.
TJ has shared the stage with award winning songwriters and international touring artists such as Jesse Terry, Rebecca Loebe, Raina Rose, David Berkeley, Robby Hecht,  Korby Lenker and Kate Klim. TJ has recently opened for artists such as Kenny White, Maxwell Hughes of The Lumineers and touring artist Joe Crookston.
Date/Time
Date(s) - May 3, 2018
5:00 pm - 9:00 pm
Location
Gazebo