Thoreau Woods Coffeehouse will put on a free concert downtown at the courthouse gazebo during Wine Down.  Wine Down is an annual wine tasting event put on by the Downtown Business Alliance.  For more info on Wine Down go to http://www.huntsvillemainstreet.com/589/Wine-Down-Shop-Small.
The lineup is:
5-5:45 The Great Trumpet
6-6:45 pm James Johnson
7-8:45 Aimee Bobruk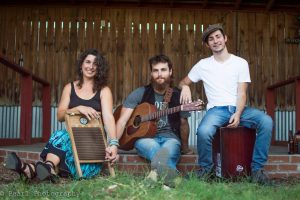 The Great Trumpet is American made music with combinations of blues, country, folk, and gospel. Honoring traditions and exploring new frontiers. The groove is set forth by D.B. Smythe on the cajon and accented by Sarah Lucylle's refreshing washboard strokes. These two elements create a luring platform for the licks of Chris Shotliff's guitar to dance upon. Their music has the ability to transport you while tightly enveloping you in the resonance of voice. Sourcing lyrics, chasing melodies, enhancing harmonies, and earthly rhythms are the essence of The Great Trumpet sound known as "Spirit Country."

James Johnson will be singing his original songs.  He has taught guitar at SHSU since 1991 and also owns Johnson Studio, where he teaches private lessons for guitar, piano, bass, ukulele and other instruments.  He has a BA in Music Education and a Master in Music Therapy.  He is the past Chairman of the Board of Directors for the Huntsville Children's Choir, and a member of the Huntsville Men's Choir.  James and his wife Pam produce Thoreau Woods Coffeehouse and Johnson Studio House Concerts, local music venues.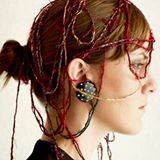 Now living in Austin, Aimee is from Huntsville, and has performed all over the world.  Bobruk has shared the stage with the likes of Dr. John, Butch Hancock, Alejandro Escovedo, Ian McLagan, Freedy Johnston, Ruthie Foster, David Garza, Ian Moore, Robert Harrison (Cotton Mather), Thao and The Get Down Stay Down, Michael Fracasso, and Will Sexton to name a few.  A collaboration with producer/bassist Brian Beattie and drummer Dony Wynn; two musicians whose perspectives to music-making are refreashingly untraditional, to put it simply. "The Beattie" hails from Austin's avant-garde punk rock band Glass Eye and has produced albums for Daniel Johnston, Okkervil River, Bill Callahan and Shearwater.   For more info, go to http://aimeebobruk.com/.
Date/Time
Date(s) - May 4, 2017
5:00 pm - 9:00 pm
Location
Gazebo