Thoreau Woods Coffeehouse will be providing a free concert at the Walker County Courthouse Gazebo during Wine Down.
Are you looking to explore all the unique shops in downtown Huntsville and taste some of the best wine from across the Lone Star State? Then come out to "Wine Down, Shop Small" on May 2, 2019, from 5-9 p.m., for an unforgettably fun evening!
For more information, go to http://www.huntsvillemainstreet.com/589/Wine-Down-Shop-Small.
5-5:45 pm Wayne Greene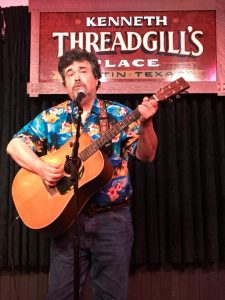 Wayne Greene brings over 40+ years of performing to the stage with a mixed bag of folk, pop, blues, and ragtime songs. Originally from Louisiana where he played in rock bands in the '60s, Wayne has been
based in Texas playing acoustically in coffeehouses, clubs, colleges, and festivals since the early '70s. Wayne likes to write songs about people, real or imagined, that tell a story. His conversational style makes him accessible to the audience. He does like to slip a hit from the 60s, a 40s swing tune, or sometime a song from the ragtime era into his set.
6-6:45 pm John Toland Trio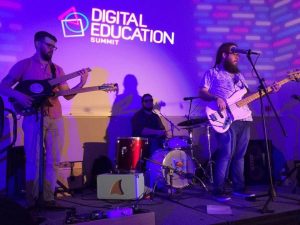 East Texas native, John Toland is a singer, songwriter and multi-instrumentalist whose style bends genres between Southern Rock, Soul, Funk and Blues. His soulful voice combined with driving rhythms, powerful melodies and passionate lyrics form a sound and experience unique to this young artist. After many years of touring/performing with various acts and co-fronting the Southern Rock band "The Burdens" with his friend and fellow musician Justin Fulcher, John took the step to form his own project and further his career with the release of his debut EP "John Toland (Feat. The Burdens)" which features the single "All I Got." With the help of his friend and fellow former member of "The Burdens" Derek Ely, John has attempted to blaze a new trail in the ever changing landscape of the modern music industry. The guitar stylings of Ely have shaped the unique sound into something strange, wonderful and new. His combination of slide, b-bender and jazz chord voicing has help to set the duo apart from the pack and create an experience all its own from small, intimate acoustic shows to energetic, funky full band shows! John hopes to continue to help create and be a part of the grass roots movement to defy current convention and the status quo to bring good, honest, heartfelt music to the people who are starving to hear it.
7-8:45 Matt Harlan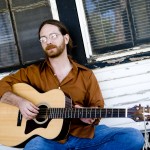 If there's a performer today that embodies the oft-applied moniker of "songwriter's songwriter" it's Houston favorite, Matt Harlan. A troubadour of the first degree, Matt has been bringing his songs of bus-stops, coffee-shops and lives overlooked to stages across his home-state of Texas, the USA and Europe.
Born and raised in Texas, Harlan soaked up the richness of the state and its song-smiths while bouncing between its big cities and small towns. With three studio albums to his name, Harlan exposes a range of influences, to interpret a generation steeped in plastic yet filtered through the Hill Country limestone. His expressive vocals recall Chris Smither and Chris Knight, shading his poignant songs with soaring heart and aching grit.
Matt has just released his third album, "Raven Hotel," which was recorded in Austin, TX with producer, Rich Brotherton. The collection features tunes in a variety of moods and is being well received by national and international Americana radio, earning a #1 debut on the Euro Americana Charts.
Harlan is a winner of multiple songwriting accolades, from outfits like American Songwriter and Billboard. Most recently he was awarded the 2013 Singer-Songwriter of the Year at the Texas Music Awards and was featured alongside a stellar cast of characters (Lyle Lovett, Guy Clark) in the documentary, "For the Sake of the Song."
Date/Time
Date(s) - May 2, 2019
5:00 pm - 9:00 pm
Location
Walker County Courthouse Gazebo